CiviCRM Intro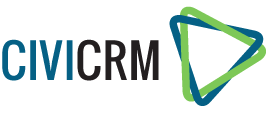 CiviCRM is a powerful contact relationship management application providing extensive capabilities for organizations interacting with their constituents through their website. From event management, membership solicitation, contribution and donation collection, case management, mass email, and other communication features, CiviCRM provides a complete suite of tools geared toward not for profits, government, civic, and volunteer-based organizations. This session will provide an overview of the software's capabilities, both as an administrative staff user and an end user accessing the public-facing side of your site. In addition, we will briefly discuss best practices and considerations for implementers, including a review of the system configuration, custom data structures, and data import process.
---
Presenter: Brian Shaughnessy

Brian Shaughnessy is the principal of Lighthouse Consulting & Design, a small development firm specializing in CiviCRM implementation with Joomla and Drupal. Having worked in the not-for-profit sector for over 10 years, Brian channeled that hands-on knowledge of the civic, association, charitable, and government audiences into effective, tailored implementations of CiviCRM. He is an active participant in the CiviCRM community, having served on the community advisory group and later the development planning group, contributing code back to the core project on a regular basis, providing end user and administrator training in conjunction the core development team, and helping to co-author several CiviCRM books, including Using CiviCRM by Packt Publishing. He has also been an active member of the Joomla community, serving as a mentor to Joomla's Google Summer of Code projects, and providing online Joomla training through TechnicalLead.com. He is based in Albany, NY.